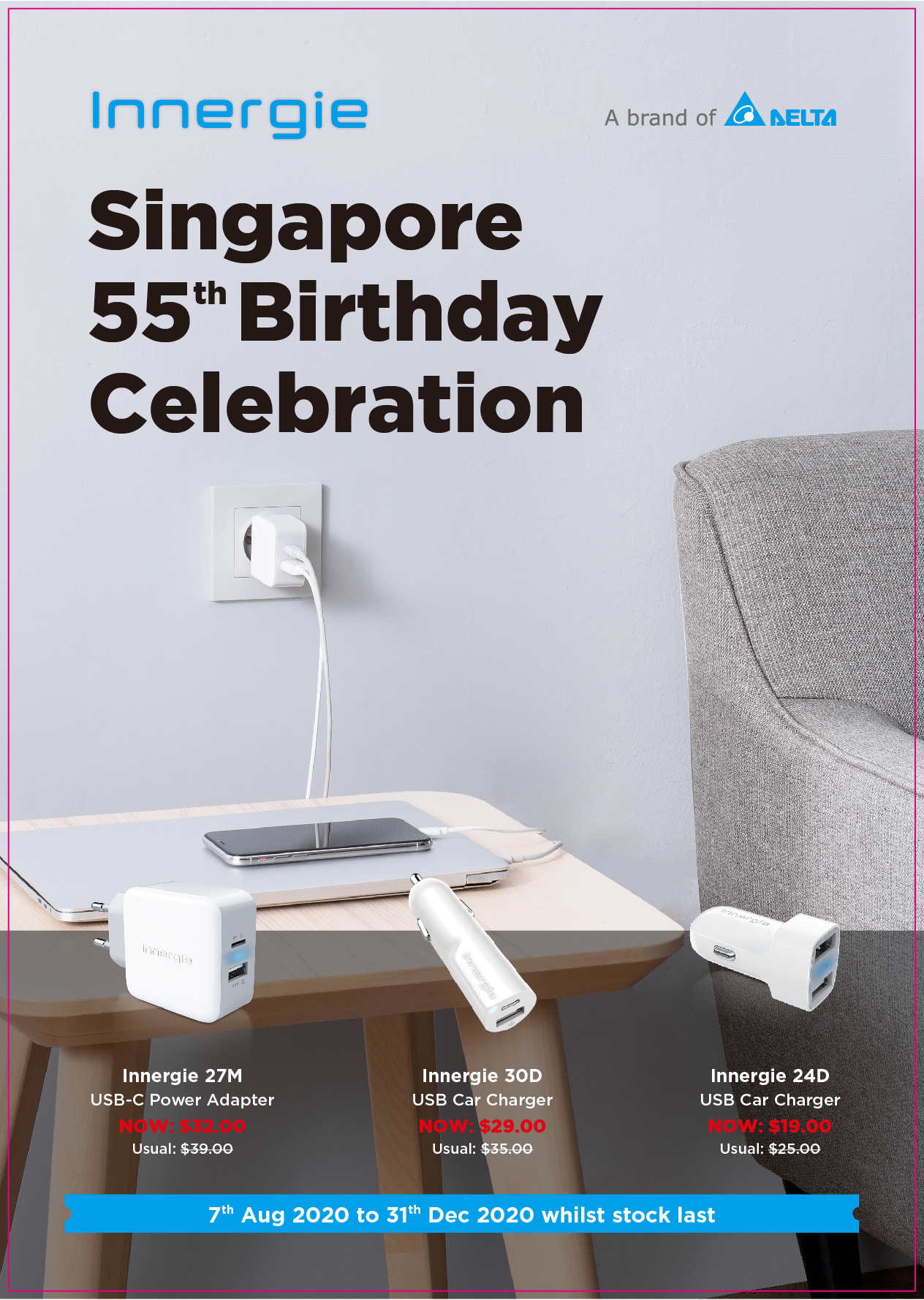 ---
Dual USB ports 4.8A Output
Smart Device Detection for High Speed Charging
Great Compatibility for Android/iOS
InnerShield™ Power Protection
Compatible with iPhone, Google Pixel 3 XL, LG, Samsung, Dual Ports with 3.4A Output, Portable & Travel Use
---
Smart Charging in Your Car
The PowerJoy Go Pro 24 car charger's two 2.4A USB ports with Smart Detection technology cannot only charge two power-hungry tablets at once, but do it without compromising speed. This stylishly svelte charger delivers fast power safely, making it an ideal way to charge your mobile devices as you drive.
---
Charging efficiency doubled
Two USB ports with integrated Smart Detection chips each provide 2.4A of current, enabling you to charge two high-capacity mobile devices at the fastest possible clip. What's more, charging two devices at once won't slow down the charging of either, doubling your efficiency.
---
Charging with smarts
Chip-based Smart Detection technology automatically identifies the type of device attached and supplies the optimal level of current and voltage for charging. That way you get the fastest possible charging.
---
Terrific compatibility
The PowerJoy Go Pro 24 works with virtually any device that charges over USB, including iPhone, iPad, iPod, and Android phones and tablets. It's the only charger you need to keep all your mobile devices powered up when you're on the go.
---
Ready for popular car models
Support for the most popular car models means it's the height of simplicity to plug the PowerJoy Go Pro 24 in for easy in-car charging even when used in multiple cars.
---
Easy portability
With its light, compact design, the PowerJoy Go Pro 24 is easy to carry and doesn't add clutter to your car's interior. It's the go-to charger for road trips, daily commutes, and any other driving scenario.
---
InnerShield™ Power Protection
With Innergie's InnerShield™ Protection Technology, all of your devices are protected from over-current, over-voltage, over-temperature, over-power and short-circuiting, giving you stable power and peace of mind.
---
GreenSense™ Technology
We incorporate cutting edge technology in our products to make them more energy-efficient. Because saving energy helps save our planet, and our GreenSense™ technology helps keep our world green.
---
Extended Warranty
All Innergie series provide an industrial leading 3-year limited warranty as a safeguard and guarantee of product quality.
---
Tops in Safety
All Innergie products, like all products manufactured by Delta, are covered by product liability insurance with a USD1 million limit, providing even greater peace of mind when in use.
---
Specifications
DC Input
12V DC / 2.4A
USB Port
2 USBs
USB Output
5V DC/2.4A (Each)
Output Power
24W
Dimensions (L × W × H)
51.2 × 25.2 × 23.5mm
Weight* (Body Only)
22.5 g / 0.79 oz.
* Weight excluding cables & accessories (+/- 10g)

---
Package Contents
PowerJoy Go Pro 24
*USB cable is not included.